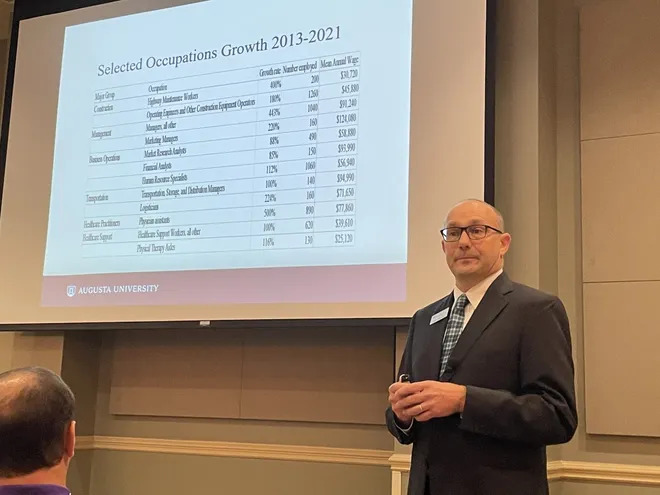 Summarized by the Alliance for Fort Eisenhower
Published December 14, 2022
Augusta's healthcare and cybersecurity job sectors are poised for growth over the next decade.
Dr. Simon Medcalfe, a professor with Augusta University's Hull College of Business, noted as much on Thursday in his 15th Annual Economic Forecast for the Augusta area.
Of the 22 major occupation groups recognized by the U.S. Bureau of Labor Statistics, Medcalfe ranked the major groups that occupy the top 12 shares of the market in the Augusta area since 2013.