We know you're not just looking for a place to move to, you want a place to live.
The Cyber District has housing options that fit every demographic, quality education options, and community involvement to our vast expanse of outdoor areas, parks, and trails we're ready for you to make The Cyber District your home. Now all that's missing is you!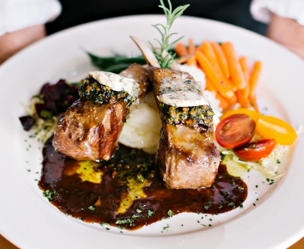 AIKEN COUNTY
If you're lucky enough to live in Aiken, you're lucky enough.
Aiken County South Carolina provides a quality of life that is not easily replicated. It has a classic south combination of revitalized historic areas, breathtaking outdoor scenery, and warm, welcoming community. What makes Aiken especially unique is that it also has areas that provide an exciting urban feel and it contains a diverse economic base. The perfect combination of the old and the new, Aiken County is an ideal place to plant roots. It doesn't hurt that it's just 3 hours from the beach either. Whether you want to settle down in Aiken, SC or right on the river at North Augusta, SC, Aiken County is ready to be your new home!
Aiken County offers a variety of apartment communities, equestrian communities, golf communities, suburban neighborhoods, waterfront property, rental houses and condos, and retirement communities to choose from
AUGUSTA-RICHMOND COUNTY
Southern Charm and City Fun
Centered around Augusta, GA is Augusta-Richmond County. Located on the Georgia-South Carolina Border along the scenic Savannah River is a diverse region that encompasses the best of city living, and small-town Southern charm. With year-round greenery, fine cuisine, arts and culture, education opportunities, and lots of recreational options it's not hard to see why Augusta-Richmond County is a desirable location to live. If you don't believe us, just take a stroll down the scenic Augusta Riverwalk to get a glimpse into the rich history, vibrant community, and natural beauty of the area. If a balance between big city life and a welcoming community is what you're after, then Augusta-Richmond County Georgia is the place for you to call home.
Choosing a place to live in Augusta-Richmond County is truly "dealers choice". With housing options including downtown living, waterfront property, historic district abodes, and quiet lakeside options there's plenty to choose from.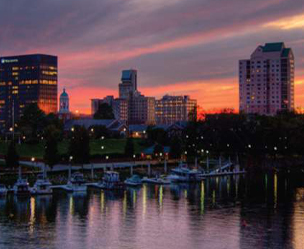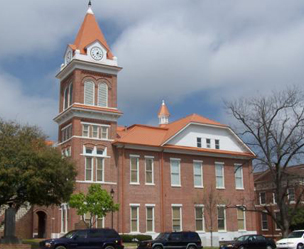 BURKE COUNTY
The Best of Small Town America Still Thrives Here
Located just thirty minutes south of downtown Augusta, visitors and residents alike find that the best of small town America still thrives in Burke County, Georgia.  Our history took root before the Revolutionary War, giving our community a distinct charm and feel that just can't be conjured overnight.  A vibrant downtown is anchored by family-owned businesses, restaurants, boutiques, and antique stores filled with unique finds.  Rolling fields and farms stretch from the city limits, and hunting plantations are a sportsman's paradise.  Situated between two rivers, the water offers plenty of outdoor recreation, and annual festivals and events showcase our rich culture.
Families in Burke County enjoy a variety of housing options from city streets lined with Federalist and Greek Revival homes, new construction neighborhoods adjacent to country club amenities, and large, multi-acre lots ideal for raising livestock and a relaxed rural lifestyle.
COLUMBIA COUNTY
Member Driven. Business Focused.
Columbia County is more than just a region focused on economic growth and development, they take pride in creating a wonderful area to live and play! They strive to connect efforts between local business and improving education to enhance the quality of life in the greater Augusta area. In addition to providing an amazing place to grow a business and a family, Columbia County has a rich cultural history that is evident in the many historical sites, such as the Appling Courthouse. Therefore, whether you want to stroll through historic neighborhoods, or kick back on the lawn at the Lady A Amphitheater, Columbia County will suit your desires!
Here you'll find housing to fit your every need. From affordable rental home and apartments to gated estates, Columbia County has you covered.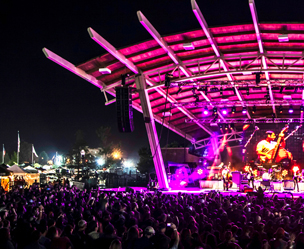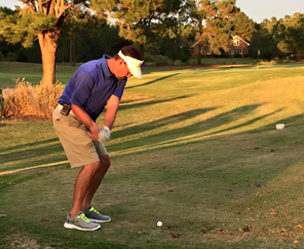 EDGEFIELD COUNTY
Engaging. Empowering. Enriching.
An Artisan Community, a variety of Historical Sites, fresh produce and Farmer's Markets, and welcoming culture are all key pillars of what makes Edgefield County unique. Located across the Savannah River from Augusta, you'll find Edgefield County South Carolina. Its unique local flair is evident when taking a walk through the Edgefield, SC Courthouse Square. This peach-producing gem on the Savannah River has something for everyone looking to kick back and enjoy a warm Southern community with an unreplicated environment.
Housing in Edgefield County is a mixture made mostly of newly constructed suburban homes and houses in revitalized historic areas. This combination only adds to the welcoming, family-friendly vibe that the community has.
LINCOLN COUNTY
Georgia's Freshwater Coast
Boasting some of the most spectacular natural beauty in the South, Lincoln County Georgia has approximately 400 miles of shoreline surrounding Clarks Hill Lake. This area is perfect for outdoor recreation and "leisure enthusiasts". Lincoln County is close enough to the metropolitan areas of Atlanta and Augusta to not hinder the luxuries of modern medical facilities, entertainment, and transportation services, but is far enough away to provide a relaxing, quiet nature-filled experience. Claiming to be "simple and unpretentious, yet progressive with an energetic sense of adventure" Lincoln County is the perfect place to visit for an adventurous day trip, or plant roots and raise a family.
If looking to live in Lincoln County Georgia, you'll find plenty of "mini-farms", homes with lots of acreages, and lakeside retreats to call home.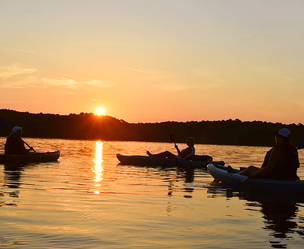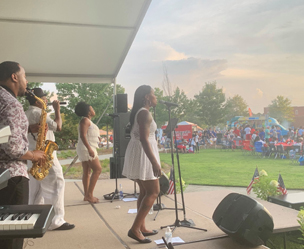 MCDUFFIE COUNTY
Steeped in Tradition…Moving Forward
McDuffie County Georgia is located just outside of Augusta. This region is filled with natural beauty and boasts being quintessentially Southern in all aspects from the visual appeal of antebellum homes, to over two dozen festivals and local events being hosted in the area, McDuffie is the place to get indulged in a rich, Southern culture. Here you will also find plenty of local boutiques and delicious Southern delicacies.
McDuffie offers a wide variety of housing options. From new suburban neighborhoods, stately historic houses, and ranch-style homes to lakefront retreats there's a little bit of everything.