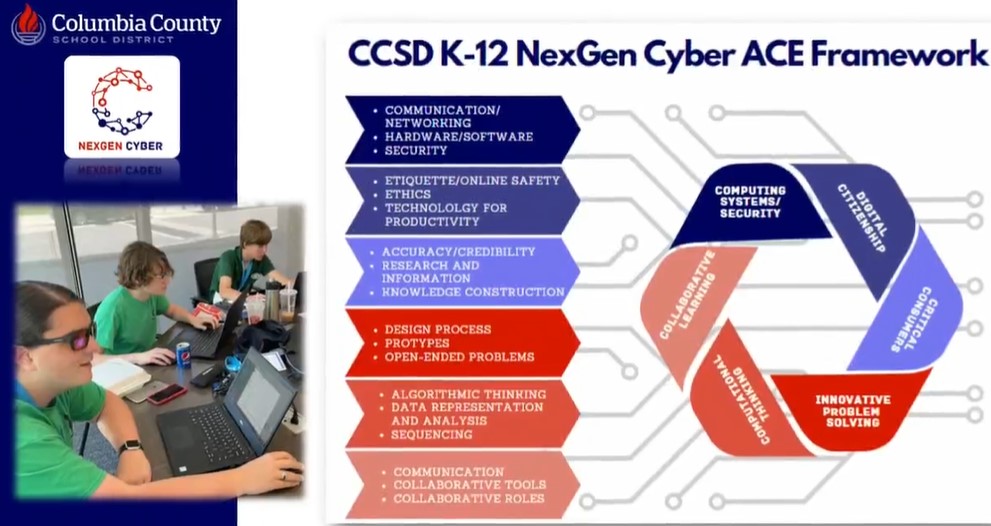 Summarized by the Alliance for Fort Eisenhower
Published December 2, 2022
Soon, Columbia County students will have cyber added to their curriculum. According to Chief Information Officer, James Van Meter, the cyber education curriculum is called, NexGen. It's aim will be to prepare the next generation of Columbia County students, no matter the field they plan to go into.
At the most recent Columbia County Board of Education meeting, NexGen received approval to move forward. Van Meter says the k-12 curriculum will encompass all subjects, ranging from math to cosmetology, as they each have reach in the cyber world. "It's not just cyber security, it reaches every aspect of business in Columbia County and outside of Columbia County," says Van Meter.