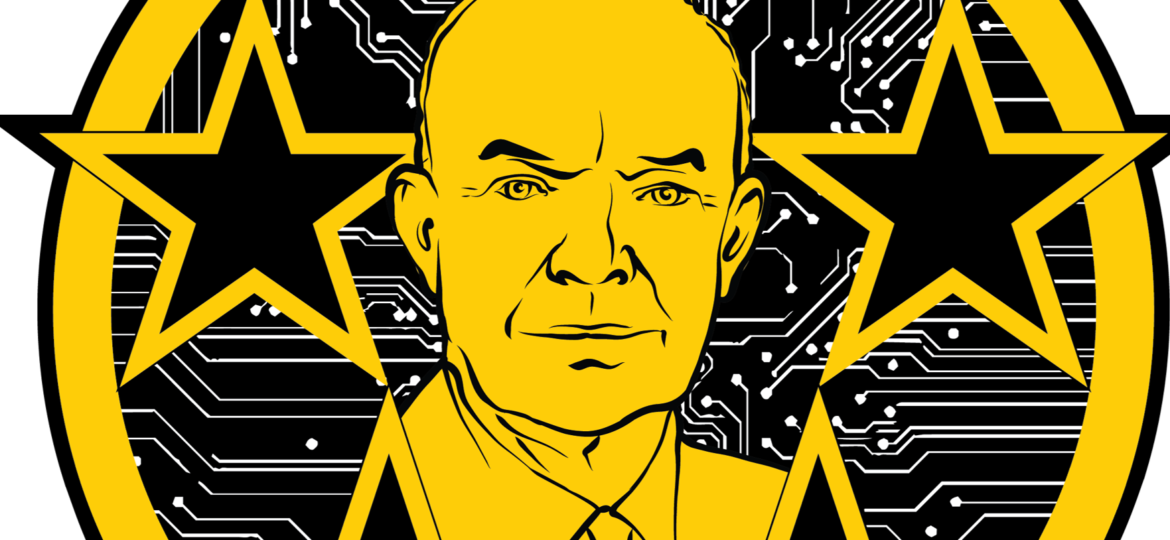 My name is Clark and I'm a Soldier. Being a Soldier for Life is an absolute honor and so is being the executive director of the Alliance for Fort Eisenhower. The job of the Alliance is to promote, coordinate, and advocate for our region's number one employer… Fort Eisenhower.
Fort Eisenhower is tentatively scheduled to be redesignated to Fort Eisenhower on the 27th of October 2023 (This date is pending approval by the Secretary of the Army). The new name for the fort was approved last fall with input from the community and at the recommendation of a Congressional commission tasked with identifying military assets that commemorate the Confederacy or those who served in the Confederacy. The Cyber Center of Excellence is seeking a new logo as Fort Eisenhower moves closer to an official redesignation to Fort Eisenhower and is asking local designers to submit potential designs to a contest. Submissions should be emailed to usarmy.gordon.cyber-coe.mbx.ccoe-website-and-media@army.mil with the subject "Logo Design Contest Submission," along with the name and contact information of the designer and a description of the design.
The name is changing but the fun opportunities remain the same.  How would you like to hit a round of golf at Gordon Lakes Golf Club, throw a couple strikes at Gordon Lanes Bowling Center, saddle up for a trail ride at Hilltop Riding Stable, shoot skeet or archery at the Tactical Advantage Sportsman's Complex, catch dinner and a show at the Dinner Theater, and so much more! Fort Eisenhower Day passes and AIE cards are available to the public. The best part – they're both free! A day pass is good for, you guessed it, a day! However, the AIE card is valid for one year and allows you to enter through any gate (1, 5 or 6).
Why would you want a day pass or AIE card? I'm glad you asked! The majority of MWR facilities are open to the public. Apply for a pass or AIE card today and check out what's behind the gates. We promise it's worth it! Register for a day pass here.
Thank you to the service members, civilians, and family members who live, work, and play in our region for defending our freedoms!