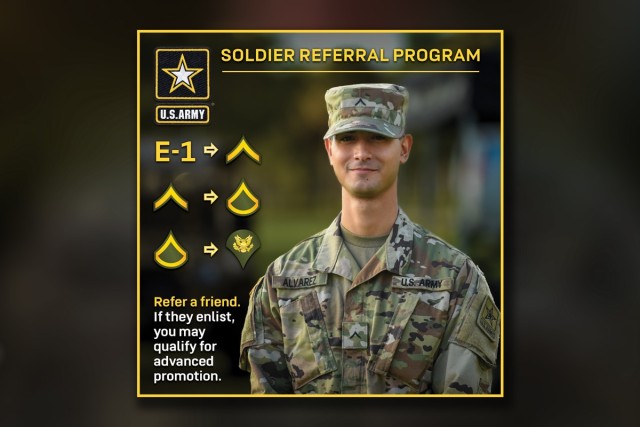 Summarized by the Alliance for Fort Eisenhower
Published November 21, 2023
The U.S. Army is offering promotion incentives to Soldiers who refer individuals to their local recruiting station. The Soldier Referral Program encourages all Soldiers to support recruiting and gives them an opportunity to share their stories and decision to serve with their community.
The SRP complements the Total Army Involvement in Recruiting program, which enables all Soldiers, regardless of rank, in the active Army, U.S. Army Reserve, and U.S. Army National Guard to meet youth where they are, share their Army story and be rewarded when that person joins the Army.