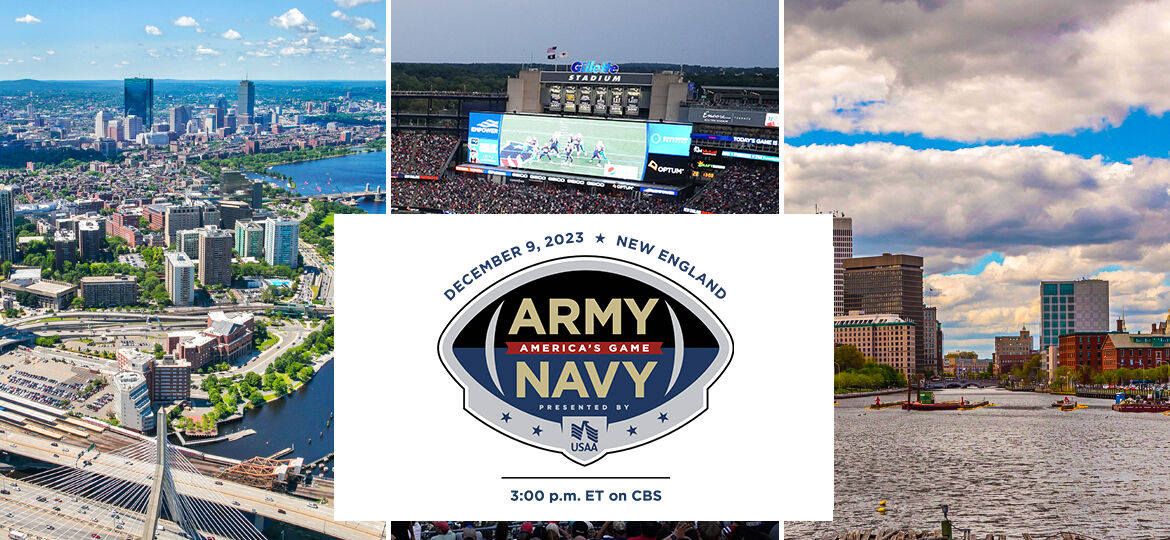 Summarized by the Alliance for Fort Eisenhower
Published November 17, 2023
On Dec. 9, 2023, America's Game will come to New England for the first time in the 124-year series history. The 2023 installment of Army-Navy will mark only the third time the historic matchup has taken place outside of the mid-Atlantic region (Chicago, Ill. In 1926 and Pasadena, Calif. In 1983).